Shannon Welcomes New Children's Miracle Network Ambassadors
Each year, the Children's Miracle Network (CMN) at Shannon selects new Miracle Kid ambassadors to help represent the mission of our program. Each of the children is nominated by a provider or department at Shannon that treats pediatric patients. These courageous children and their families generously share their stories to help others understand the need and importance of supporting your local children's hospital. We are so proud to have them as part of our CMN family!
Last year, the CMN Celebration Telethon totaled more than $470,000! Help us exceed this goal for this year's event by joining us on June 4 and calling to make a pledge. Of all the donations, 100% stays local to help fund essential equipment, training and services for our patients.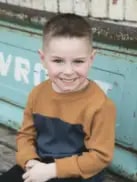 Canaan Peavy, 5
Canaan was bitten by a rattlesnake in his front yard while playing with his family's new puppy. His parents rushed him to the Emergency Department at Shannon Medical Center, where he was treated with 16 vials of antivenin and spent five days in the Pediatric Unit. Canaan lives in Water Valley with his parents and three sisters. He likes country music, riding his bike and chocolate ice cream.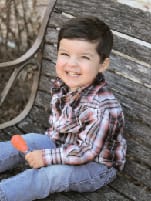 Stetson Aguirre, 2
Stetson and his dad were traveling during an ice storm last year when suddenly his dad hit a patch of black ice and lost control of the vehicle. The truck slid into a telephone pole, flipped into an irrigation canal and was quickly submerged upside-down. Stetson nearly drowned in the freezing water before being rescued by his father, who broke out a window to get them out. His dad performed CPR on Stetson until the ambulance arrived and rushed him to Shannon, where he was cared for by Karl Wehner, MD, and the pediatric team. Stetson spent 10 days in the hospital with pneumonia and damage to his lungs. Today, he is thriving as a toddler and enjoys hamburgers, Twinkies and Spider-Man.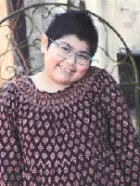 Abby De La Cruz, 8
When Abby's mother noticed unexplained bruises and swollen hands, she called her pediatrician. After undergoing several diagnostic tests, Abby was diagnosed with leukemia. She is currently more than halfway through her treatment plan and, thanks to donations to CMN, is able to receive chemotherapy at Shannon. Abby likes reading, drawing and pepperoni pizza.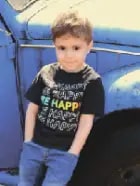 Colby Harper, 5
Colby's pediatrician recommended physical and occupational therapy after noticing he was not meeting developmental milestones. Following a physical therapy session, Colby complained that his legs were extremely sore. After seeing several specialists, Colby was diagnosed with MRPS22 mitochondrial disorder. He is the only person in the U.S. known to have this genetic disorder. Colby likes to ride his tricycle, play the piano and eat Cheetos.
Join Us for the Annual CMN Celebration Telethon
Watch miracles happen live on KLST-TV and streaming live online at conchovalleyhomepage.com and the KLST Facebook page! The annual CMN Telethon provides the opportunity to recognize and thank our donors and sponsors while raising funds toward our annual wish list. Special segments will feature the 2022 Miracle Children and their stories of courage. This special broadcast will also feature local donor check presentations, information about items on our wish list and details about services we provide.
Funds generated from the annual telethon will serve the 16,000 children treated annually at Shannon. Like all Children's Miracle Network Hospitals fundraisers, 100% of funds raised from the event will help create miracles by funding needed medical equipment, training and therapy programs for children treated at Shannon Medical Center.
Pledge your support! Call our office at 325.481.6160 or visit cmnsanangelo.org to donate or get more details on our wish list items.
Do It for the Kids!
Learn more about Children's Miracle Network or make a donation by visiting cmnsanangelo.org or calling 325.481.6160.