Shannon Clinical Aesthetics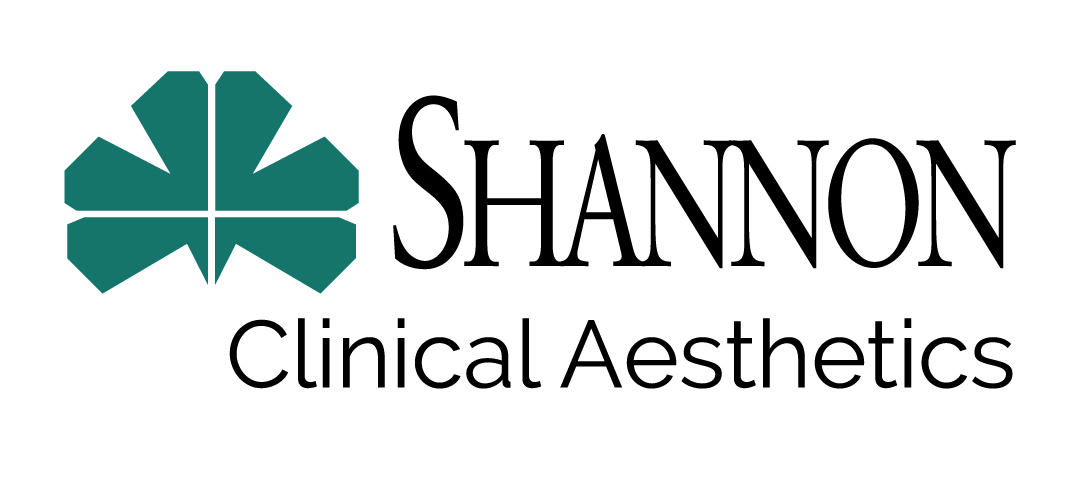 Shannon Clinical Aesthetics is the only dermatologist-led medical aesthetics center in San Angelo. At Shannon Clinical Aesthetics, we offer a wide range of aesthetic and dermatology services to help you look and feel your best. We provide solutions to address a variety of skin concerns like sun damage, age spots, rosacea, skin texture and pigmentation, hair removal, acne and more.
Aesthetic Laser Services
Intense Pulsed Light (IPL)
Photorejuvination: This treatment gently eliminates age and sun spots, freckles, birthmarks, rosacea and broken blood vessels.
Duration: Long-term results achieved with 2-6 sessions every 2-4 weeks.
Dry Eye Treatment: This non-invasive treatment reduces ocular rosacea and dry eye symptoms by using filtered light to lessen inflammation of dilated blood vessels and stimulate collagen production directly around the eyes.
Duration: Results achieved in 4 sessions every 2-4 weeks. You may see improvements after the second or third session.
Hair Removal: This non-invasive treatment permanently stunts hair growth by targeting hair follicles. IPL hair removal is effective on black, brown and red hair. You may see significant hair reduction after the first session.
Duration: Long-term results achieved with a series of 4-6 sessions.
Recovery: You may experience slight redness or swelling of the treated area; this is a clinical sign that hair follicles have responded to the treatment. Normal activities may be resumed immediately after treatment.
CO2 Laser Resurfacing
ResurFX™: This treatment addresses early signs of aging using laser therapy to increase production of new collagen and elastic fibers in deeper layers of the skin, which results in youthful, glowing skin.
Duration: Best results achieved after 3-5 sessions. You may see improvement after the first session.
FemTouch®: This minimally invasive treatment uses non-surgical, non-hormonal laser therapy to stimulate new collagen production for healthier vaginal tissue. This treatment is designed to address issues like vaginal dryness, itching, burning, laxity, pain during intercourse and incontinence.
Duration: Results achieved with 2-4 treatments.
AcuPulse™: This treatment reduces deep facial wrinkles, sun damage and acne scars using CO2 laser technology. The lasers create microscopic channels that trigger new collagen and elastic fiber production, resulting in dramatic improvements in your skin's appearance and elasticity.
Duration: You may see improvements in your skin for up to 18 months following treatment.
Other Services
Acne Extractions
These treatments use sterile tools to clear clogged and compacted pores (caused by dirt, makeup, sweat, sebum and other irritants), in order to clear up acne quickly and prevent future breakouts over time.
Dermaplaning
This treatment is great for exfoliating the skin and getting rid of "peach fuzz" on the face. Dermaplaning removes this and dead skin cells, resulting in healthy-looking skin. This treatment is great for those with sensitive skin or facial hair that does not respond to laser hair removal. Removing dead skin and fine hair can enhance the penetration and effectiveness of other skincare products and improves makeup application. No downtime is expected after treatment and does not cause hair to grow back darker or thicker.
Botox
Botox® Cosmetic is a neurotoxin that temporarily relaxes "dynamic" wrinkles (not present when the face has a normal, neutral expression) when injected in liquid for into the muscle below the wrinkle. This treatment can be used on the forehead, in frown lines and on crow's feet around the eyes. Results can be seen within 3-7 days and may last 2-4 months. Botox® Cosmetic does inhibit muscle contraction.
Chemical Peels
SkinCeuticals® Micropeel: This customizable skin peel is designed to diminish fine lines and wrinkles and improve skin tone overall.
SkinCeuticals® Micropeel Sensitive: An introductory peel that gently exfoliates with decongesting pores and hydrating skin. This peel also reduces sebum production, reinforces the skin's barrier function, enhances the feeling of elasticity, and has antioxidant, antiseptic, anti-inflammatory and antibacterial benefits.
SkinCeuticals® Micropeel Plus: This skin peel can reduce acne blemishes and prevent further breakouts in acne-prone skin.
SkinCeuticals® Pigment Balancing Peel: This customizable chemical peel targets mild discoloration and aging skin. It combines high-performance brightening and anti-inflammatory agents with a powerful exfoliating solution to accelerate cell turnover and diminish hyperpigmentation, sun-damaged skin, melasma and acne-related discoloration.
SkinCeuticals® Advanced Corrective Peel: This deep-penetrating peel dramatically diminishes the appearance of mild to moderate discoloration and uneven texture and tone, while boosting skin clarity and radiance.
SkinCeuticals® Smart TCA Peel: This skin peel significantly improves the appearance of moderate to advanced fine lines, wrinkles, pores, laxity and stubborn discoloration.
Contact
Shannon Clinical Aesthetics
Shannon South Medical Office Building - Dermatology
3605 Executive Drive
San Angelo, Texas 76904
325-747-2215
For any questions, please call us at 325-747-2215