Myrna Rivas
Author: Myrna Rivas
Date Submitted: Feb 15, 2013
Category: Miracle Stories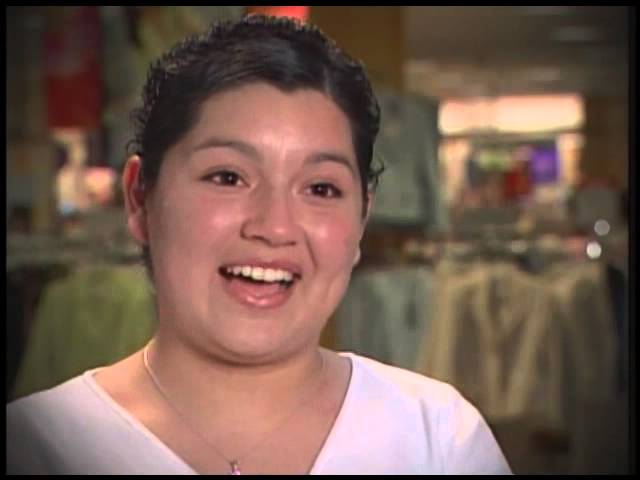 Life in a small west Texas town includes many things: the kingdom of Friday night football, getting treats at the DQ, close-knit families and childhood friendships that begin in kindergarten. What is oddly out of place is the diagnosis of leukemia for a bubbling, thriving teenage girl. Such a diagnosis for Myrna Rivas brought a new wrinkle to life in her Texas hometown.
In December 2003, Myrna was seen by a physician in Sterling City for fatigue, swollen lymph nodes and dizziness. Preliminary testing pointed to the diagnosis of acute lymphocytic leukemia. She was then referred to Paul Bowman, MD, at Cook Children's Medical Center in Fort Worth.
"I was very scared," Myrna says. "I thought I was going to die."
Her fears were shared by her family, mixed with disbelief from her parents. "They must be wrong," Dora, her mom, said at the time. "They have made a mistake."
Chemotherapy followed at Cook, with follow-up care in the chemotherapy clinic at Shannon Medical Center. During her treatment, Myrna became a patient of Robert Patyrak, MD.
"Dr. Bowman called me and asked me to see one of his patients, who he described as one of the most beautiful, wonderful, lovely young women you could ever know," Dr. Patyrak says. "I had to see her!" Dr. Patyrak now guides Myrna through her follow-up care.
A side effect of her treatment was a short episode of weakness in her legs and temporary aphasia (loss of voice). "For most teenage girls, this would be devastating," Dr. Patyrak says. "Not for Myrna; she just smiled, wrote out her questions and answers, and continued with her treatment with a smile."
Though still receiving treatment for her leukemia, Myrna has regained much of her strength and her hair. "My doctors say my treatment is going well; we all got happy!" she says.
The staff at Shannon Medical Center mean a great deal to this teenager and her family. "They helped me get through this, and I love them for that," Myrna says. "I have a second chance at life, and I thank God for that."