Katie Ball
Author: Katie Ball
Date Submitted: Jun 10, 2016
Category: Miracle Stories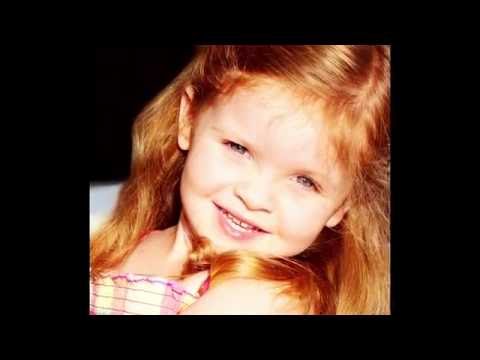 Bouncing Back
After struggling to have a child, Amy and Jason Ball were blessed with their firstborn child, Katie, on February 7, 2009.
"Katie was actually born on her due date, which is pretty rare," Amy recalls. "We are lucky to have her in our lives. She is a great kid."
In September 2013, Katie woke up with a high fever and complaints of back and stomach pain. A visit to urgent care led to a diagnosis of a stomach virus. She started feeling better and went back to school, but several days later her fever came back.
"I will never forget," Amy says. "Katie was at St. Luke's riding in the Trike-a-Thon. All of a sudden, she stopped riding her bike and started crying. I asked her what was wrong and she said she was tired. Her teacher told me she didn't think Katie was completely over her virus because she had not been eating well at school. At that point, she also looked pale."
Katie was still not feeling well over the weekend and her little brother, Owen, was also under the weather with a fever and congestion. The Balls were trying to get both of their usually healthy children well, but by the following Monday night, Katie's symptoms were worse.
"She was really red in her face and her temperature was 104," Amy says. "We couldn't figure out what was going on. We went back to the doctor and they said her virus probably wasn't through running its course. But she never got better."
Bloodwork was ordered, but it did not match up with Katie's diagnosis. She was admitted to the hospital.
"They did more blood tests and ultrasounds," Amy recalls. "Her spleen was enlarged and she was vomiting, but the symptoms still weren't matching up. Her test results were sent to Cook Children's for review and her blood test was sent to Mayo Clinic."
Katie was in the hospital for four days and was discharged on a Monday. Her doctors in San Angelo and at Cook Children's were in agreement that she had a bad virus.
"On Wednesday, we received a call from an oncologist at Cook's," Jason says. "He told us Katie's diagnosis—leukemia."
Katie had acute lymphocytic leukemia (ALL), the most common form of childhood cancer. This cancer occurs when the bone marrow makes too many immature lymphocytes, a type of white blood cells, which normally fight disease and infection. Katie immediately began a treatment plan that would span the next two and a half years.
"My jaw dropped when they told me the length of her treatment," Amy says. "We were at Cook's that Wednesday. They did a bone marrow biopsy, a spinal tap, placed her port and she started chemo—all on the same day. It was a lot for a little girl, and it was very overwhelming for us, to say the least. But, they knew exactly what they were dealing with when we got there and they were ready to go."
After a month of treatment at Cook's, Katie and her family returned home to San Angelo. She spent the next six months traveling between Shannon and Cook's for intense treatment. In June 2014, she began the maintenance phase at the Pediatric Outpatient Chemotherapy Clinic at the Shannon Women's & Children's Hospital. This part of her treatment involved 18 months of IV chemo, a week of steroids each month, and a nightly chemo pill. During this time, she also met Dr. Karl Wehner, Shannon's pediatrician.
"With leukemia, you have to do spinal taps to make sure the cancerous cells are not present, blood draws, and access the patient's port—procedures that cause a lot of pain," Dr. Wehner says. "Katie had been to so many appointments and undergone so many pokes and needle sticks when I first met her. It was understandable that she wasn't too trustful of doctors in the beginning, but we have a great relationship now and I enjoy taking care of her."
The Ball family became very familiar with the staff of the Pediatrics Unit at Shannon, including Tiffaney Shaffer, RN, Director of the Pediatrics Unit.
"I've been here through the course of Katie's treatment, and she has become very special to me," Tiffaney says. "She didn't like to be poked, but every time she came for her treatment, she toughed it out."
In addition to the treatment room, funding for chemotherapy provider training is provided by the Children's Miracle Network.
"We are very lucky to have the capability to send our nurses to a chemo provider training," Tiffaney says. "We only give maintenance chemo here at Shannon, but if we were unable to provide those treatments here, the children and their families would have to continue traveling out of town. This really helps the families a lot. They also get to see the same nurses each time they come for treatment. CMN also provided the syringe pumps she received her chemo through, and she utilizes the playroom every time she comes."
During the course of her treatment, Katie received three blood transfusions, and three platelet infusions, and was hospitalized twice, all of which happened at Shannon.
"Being able to stay at Shannon for Katie's treatments was invaluable," Jason says. "There were a few times we had to go to Cook's for a spinal tap on a Monday and go back later that week for additional treatment. But, if we would have had to keep up that schedule, Amy and I talked about having to sell our house and move. Dr. Wehner and his relationship with the oncology team at Cook's was fantastic. He made himself available to us at all hours and we had his cell phone number. The entire staff at the Women's & Children's Hospital at Shannon has done a wonderful job taking care of Katie and making her comfortable. Staying here for the majority of her treatments helped us financially, emotionally, and as a family."
Katie ended her chemotherapy treatment in December, a cause for a celebration for the Ball family.
"We've been having a bunch of parties," Jason says. "We celebrated her last spinal tap on December 11, her last chemo on December 18, we celebrated Christmas cancer-free, we celebrated with friends and family who have supported us at Great Wolf Lodge, and she had a birthday in February. We've been celebrating every chance we get. She gets her port out in June and we'll have another party then."
After her port is taken out, Katie will continue follow-up visits and lab work with her doctors. Five years post-treatment, she will be considered cured. She will be 12 years old. Amy and Jason watched their daughter fight and conquer her disease and they are in awe of her strength.
"We will see her playing with her dolls and I forget she's only seven years old with everything she's been through and how she's handled all of it," they say. "We could leave the hospital and take a break, but she never could. She took every spinal tap and chemo in stride and she looked on the bright side. She has changed so many lives and she has changed our perspective on life. That will never go away. To us, she is a miracle in how she finds joy in everything she does."