Markus Luna
Author: Markus Luna
Date Submitted: Feb 15, 2013
Category: Miracle Stories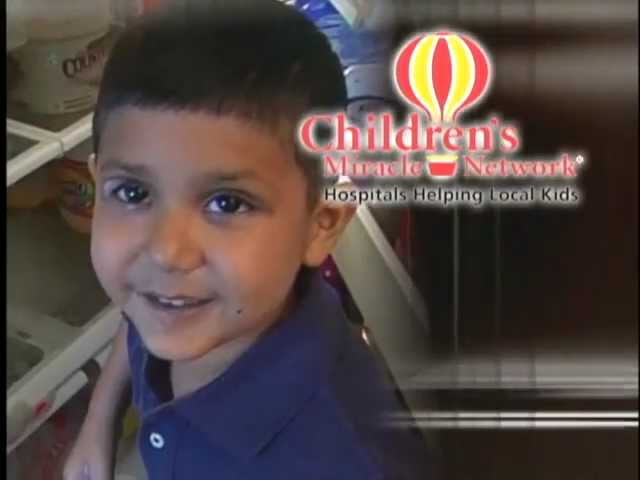 "Teenage Mutant Ninja Turtles. Teenage Mutant Ninja Turtles!" The chorus goes on and on in the Luna home. Ever since Markus Luna was diagnosed with B-cell acute lymphoblastic leukemia at age two, the Ninja Turtles have been his best friends.
Markus lives a life that closely resembles the Turtles' underground world. He resides either within the walls of a hospital or at home with his parents. He is unable to be around other children or go to school because of his disease. When first diagnosed, he underwent the standard regimen of chemotherapy, but after he relapsed nearly a year after his original diagnosis, his doctors knew his cancer would be anything but routine.
Markus' life is also anything but routine, so when the doctors revealed that no one in the Luna family was a bone marrow match, Markus underwent an unmatched transplant. For many this type of transplant is risky and numerous negative outcomes are possible. The Luna family remained positive, however, even after Markus showed signs of host-graft disease. This happens when the recipient of the transplant's own immune system starts fighting the new bone marrow.
Markus responded like his favorite Teenage Mutant Ninja Turtle, Donatello. He kept fighting. He refused to give up, and although it hasn't been easy for this young man, he continues to battle and has a will to win.
His mother recalls: "Throughout Markus' care, he could tell which doctor he was going to see by the way the car turned. He also knows the days of the week by which nurse comes to visit." When Markus isn't being poked or prodded or receiving many different medicines, he loves playing on his PlayStation. He has an incredible collection of games that helps him escape to a world of fantasy where heroes conquer villains and where good prevails over evil. Things get even better when his dad lets him play the PlayStation in the "sweet chair with the surround sound system." Markus says: "It's fun to play games. It's the thing I can do that other kids do. I also like strawberry milk."
When Markus isn't feeling well, he has his room full of Teenage Mutant Ninja Turtles to keep him company until his older brother comes home from school.
The Luna family values the care Markus receives at Shannon Medical Center, because they have spent too many nights away from their family and friends, and they know that cancer can only be beaten with a strong and supportive team. For Markus, that team includes his brother, so the more nights he can spend at home (rather than in Fort Worth), the more smiles get to be seen on this little ninja's face.