Kylee Fuchs
Author: Kylee Fuchs
Date Submitted: Feb 15, 2013
Category: Miracle Stories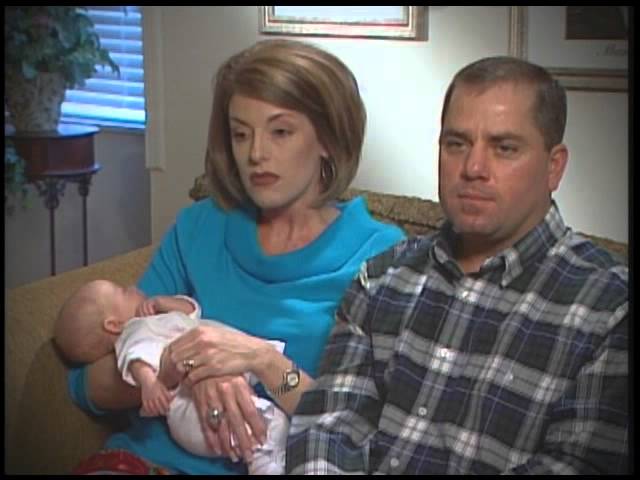 Twins, many say, sense each other's presence even when apart. Many times they feel the same things and like and dislike the same foods. They exist together, even when separated. For Kylee Fuchs, sensing the presence of her twin sister is a miracle she will have each day of her life.
Kylee and Haylee Fuchs began fighting a battle for life while in their mother's womb. Mom Delaine and dad Greg were overjoyed at the prospect of giving birth to twins, but soon happiness and joy were replaced by fear of the unknown and feelings of grief for the anticipated loss of one of their precious twin daughters.
At 18 weeks gestation, Haylee was diagnosed with a lack of brain development. She had a brain stem, but no brain, meaning she could not survive after birth. The most challenging part of the diagnosis was that Haylee had to remain viable in her mother's womb in order for Kylee to survive.
"Kylee is our miracle, but Haylee is our hero," Delaine says. "Without Haylee staying with us, Kylee wouldn't be here."
The twins' birth in November 2004 was much anticipated and bittersweet for Delaine's obstetrician, Greg Dunham, MD, of Shannon Clinic and the twins' pediatrician, James Herbert, MD (who also had been Delaine's pediatrician).
"We have trained to take care of these kinds of births," Dr. Dunham says, "but it still takes your breath away. To have so much happiness and so much sadness happen at the same time tested all of us in that delivery room."
The birth happened at 35 weeks, somewhat early. "Our biggest concern was that we really had no idea what was going on with Kylee," Dr. Herbert says. "We hoped for the best, and we got it."
After her birth, Kylee spent three weeks and one day in the Shannon neonatal intensive care unit, much to relief of her parents. "It is so important that premature babies can stay here," Delaine says. "We were overwhelmed with the expertise of the staff and the quality of the equipment here. We thought only big cities had this. Taking care of these babies is more than a job for these nurses and doctors."
Today Kylee is busy being a gorgeous infant, swaddled usually in pink. "She has an angel watching over her, a wonderful angel," Greg says.