Katy McCleery
Author: Katy McCleery
Date Submitted: Feb 15, 2013
Category: Miracle Stories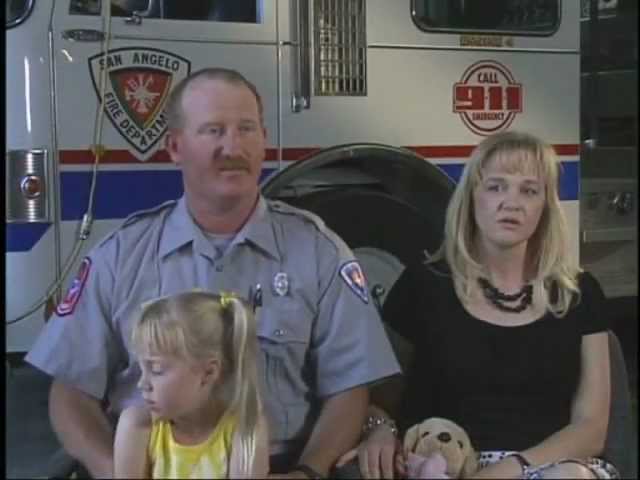 Imagine the joy of delivering your first child after 13 years of trying. The joy, excitement and relief were everything Patric and Joan McCleery dreamed it would be. Katy McCleery was born a beautiful, healthy baby girl.
The journey to Katy's birth was an adventure in itself. After 13 years of trying for pregnancy, Joan was on bed rest at 22 weeks. Then Katy was born three weeks early. Both Patric and Joan gave a sigh of relief when Katy was born healthy. They took her home from the hospital and didn't see anything that appeared abnormal.
Katy was like any other baby. She experienced diaper rash, some minor rashes on her head and then a pesky rash on her scalp. Joan thought it was cradle cap. All seemed well until Katy was about to turn 1. She had visited her pediatrician, Dr. Patyrak, for what was thought to be an ear infection. At the appointment, Dr. Patyrak did a biopsy on Katy's skin. When the results returned, a diagnosis of Langerhans cell histiocytosis was made.
Joan says: "At the time of the diagnosis, we really didn't understand what it was Katy had. It wasn't until we started researching the disease that we realized the serious nature of Katy's illness."
Katy was referred to Dr. Bowman at Cook Children's Hospital in Forth Worth, who outlined a plan of small amounts of chemotherapy to see how the disease responded. The primary problem with Langerhans cell histiocytosis is that there is no known cure for the disease. There are several options for treating the disease, but a cure is not guaranteed.
The McCleerys received the news about Katy's illness about a week before Christmas. Dr. Bowman told them to celebrate Christmas and return to Fort Worth the next week to have her port placed for her chemo treatments.
Patric explains: "Katy went into surgery to have her port placed. When she came out, they injected the chemo into her body, and then she swelled, which meant the port failed. So she had to go back into surgery the next day."
As a parent with medical training, Patric understood the medical difficulties of what was happening to his daughter.
After Katy's first six months of treatment, scans indicated that her skull and bones were better. But her scan six months later revealed that the disease had returned with even greater severity. Katy underwent chemo with a stronger medication.
Over the next three years, Katy would be placed under anesthesia almost 20 times. She underwent three different chemo protocols. She also experienced a major seizure and was in a coma for two days.
For the McCleery family, the fact that Katy was able to see Dr. Bowman and receive chemo at Shannon saved them a lot of time and money.
Patric says: "Having Katy at Shannon allowed me to go to work and drop by to see her if I was needed. I also felt comfortable because I knew Katy was being cared for by some of the best nurses, and they also were individuals I considered personal friends."
While Katy's condition is improving, she still sees Dr. Bowman every five months to make sure her illness doesn't return. Today Katy is thriving as a young lady. Her mother considers her to be one of the most courageous people she knows.