Jonah Cortes
Author: Jonah Cortes
Date Submitted: Jun 10, 2016
Category: Miracle Stories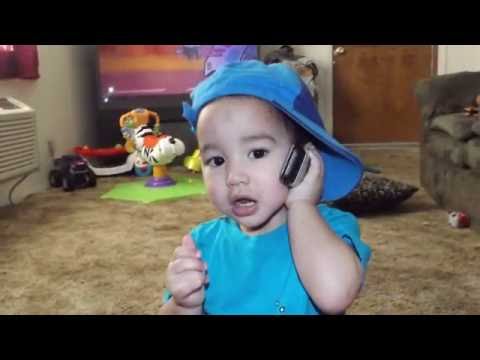 In the Nick of Time
For the first 14 months of his life, Jonah Cortes was a healthy, growing infant. His mom, Eliza Arellano, had adjusted to life with two boys when her baby's health took a turn for the worst.
In September 2014, Jonah began to bounce from well to sick and continued to do so for the next four months. In February, he had surgery to place tubes in his ears. Fever is common after the procedure, and Eliza took her baby home with instructions to bring him back to the doctor if he ran a fever of 100 or more. She took her son to the ER and he was diagnosed with the flu.
"He still had a fever and was a little dehydrated," Eliza recalls. "He wasn't walking. I would lay him on the couch and he would just lay there. I took him to school later that week and they told me he was running a fever again. He had missed three weeks of school already. That weekend, he was screaming every time he went to the bathroom and his bowel movements were irregular."
Eliza knew her baby had something more severe than the flu and she made the decision to take her son to the ER at Shannon. She had no idea what would happen over the next week of their lives.
"We saw Dr. Koenig in the ER at Shannon," Eliza says. "He ordered some tests, and after looking at the results, he thought something might be wrong with Jonah's colon."
Dr. Emmette "Buddy" Flynn, Shannon's general surgeon, was consulted for Jonah's case.
"When Jonah came into the ER, he was obviously very sick," Dr. Flynn says. "You could tell there was an abdominal issue. We did a CT scan, which confirmed the suspicion, and found a significant abnormality below his abdomen, near his pelvis. You just couldn't tell what it was. He had been sick for a couple of days and we knew it was bad."
The decision was made to transport Jonah to a specialty pediatrics hospital, but no one could take him. It was Monday, February 23, 2015, and air and ground transportation was shut down due to the severe ice storm that blanketed the area.
"When Dr. Koenig told me he consulted a surgeon, I was confused," Eliza recalls. "But, when I found out it was Dr. Flynn I was less worried because I knew his reputation and that he was a great surgeon. When he told me he wanted to transport Jonah to a different facility, I knew we were dealing with something very serious and it was scary. At that point, my world just stopped. I didn't know what I was going to do with either one of my children. Dr. Flynn came back and told me we couldn't go anywhere, I was really, really worried."
Jonah was admitted to the hospital, and Dr. Flynn ordered one more test. A barium enema determined Jonah's colon was not causing the issue and instead revealed a mass in his lower intestines. At this point, he knew Jonah's condition was not something that could wait.
"He told me Jonah had a mass and said they were going to have to do surgery," Eliza says. "I just told him to do whatever he would do for his son. I knew he was a good surgeon and I trusted him. After that, I left it up to God."
A small incision, which was still large for 18-month-old Jonah, was made and an abscess was found at the junction of his small intestine and colon.
"The cause of the mass was perforated appendicitis that became a complicated abscess," Dr. Flynn says. "It was more complicated because we had to remove the infected pieces—the end portion of the small intestine and the beginning of the colon—and put the pieces back together again. In adults, we do this probably once a day in the OR. For smaller patients, it's a more difficult and technically challenging procedure."
Jonah made it through the complicated procedure and Eliza was able to hold her son. But Dr. Flynn cautioned the recovery process was likely to be complicated as well.
"He had all these tubes everywhere and he looked so little and fragile," she says. "I held him until he woke up. I just thanked God and I didn't leave his sight. He had a blood transfusion the next day and a PICC line was inserted through his arm and into his chest so he could receive nutrition. It was hard to see him like that, but he bounced back very quickly. I had to hold him in the hospital room to keep him from jumping around and grabbing balloons. It was amazing how quickly he recovered. It was very scary at first, but after the first three days he was back to being a happy baby like he was before he started to get sick."
Dr. Flynn was also impressed by how quickly Jonah recovered from the procedure.
"You always remember the very young, sick kids like Jonah," he says. "And, it's very easy to underestimate how many people are involved in taking care of a patient like him. A lot of those people you never see or know their names. From the time you come into the hospital to the time you leave, there are hundreds of people doing the best they can to take care of you. Because of what we do day in and day out at Shannon, we've developed a team and a mindset to take care of complicated cases. Yes, we would have normally chosen to send Jonah to another facility, but we couldn't, and we were able to fully handle his case with the capabilities we have here at Shannon."
Eliza is extremely grateful for the care their family received during this scary time. She credits the Children's Miracle Network for providing the proper training for Jonah's nurses and the equipment used in the ER and OR.
"Even though Dr. Flynn does not operate on children very often, I am still grateful we were able to stay here," she says. "If we went to a specialty hospital, I don't think we would have received the same level of care. I'm thankful for the Children's Miracle Network. The staff in the Pediatrics Unit was wonderful and they were very gentle with Jonah. We received great care here at home and I got to keep my family together. I feel that was very important for Jonah's recovery."
Today, Jonah is busy being an active toddler and little brother. He has some minuscule scars from his procedure, but they are fading with time. He is in the upper percentile of the growth chart for his age. Eliza is looking forward to watching her son grow up to be a wonderful person.
"Jonah is a miracle to me," she says. "I think if I would not take him to Shannon, he wouldn't be alive today. We went to the right place during a bad time."