Eryn Nichols
Author: Eryn Nichols
Date Submitted: Feb 15, 2013
Category: Miracle Stories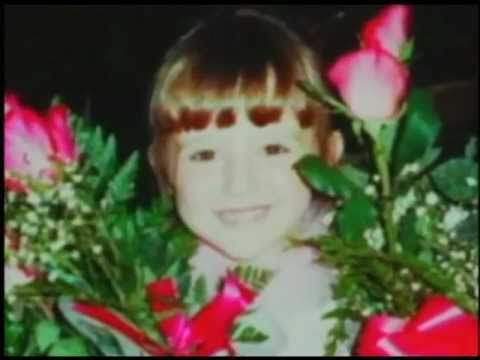 Eryn Nichols was diagnosed with type 1 diabetes when she was 3 years old. Today, her parents describe her as a cute, busy, smart and passionate 12-year-old. "Eryn is very perceptive and mature for her age," her parents say. "For somebody who has so much going on, she always cares about others."
Eryn's dad Todd says, "I enjoy Eryn's enthusiasm, fun, quick wit, intelligence—and she's always up for a good game. She's outgoing. She's silly. I feel lucky because she's one of our best friends."
When Eryn was first diagnosed, she had been taking medication for asthma. However, she became more and more lethargic and was thirsty. When Eryn started wetting the bed, her parents called Dr. Wehner for a new medication. It was the nurse who was quick to notice her symptoms—her blood sugar was high, so the family rushed to the hospital.
Todd says: "It was a scary time for all of us. When they told us she had diabetes, I didn't know what they meant, because it's such a hidden disease. Since the diagnosis, the team at Shannon Medical Center and many others have helped us educate ourselves about diabetes. All we can do to protect Eryn is to do our best to teach her how to take care of herself. We depend on her to give us clues to her condition. We have to watch signs and symptoms to make sure she's ok. It's really tough for us as parents."
Despite her condition, Eryn is a typical teen. She loves to talk with her friends and shop. Eryn's friends and teachers are aware of her condition, and when her blood sugar spikes or dips, they move into action to protect her from what could become a seizure. "When I wake up, I take my blood sugar," she says. "If I'm high I take insulin. If my sugar is low, I eat foods with sugar. I take my reading six to eight times a day. If it's a bad day, I have to test more. At lunch I have to count all of the carbohydrates on my plate. After school, I have to take a blood sugar count and eat a snack. Since sports cause a change in my blood sugar, I have to be very aware of how I'm doing. My insulin pump has saved me a lot of time, pain and everything else. It's practically my life. It does everything for me. When I didn't have a pump, I had to take shots; I'd have to eat when I didn't want to. With my pump I have freedom."
Ellie, Eryn's mom, and Todd get up every night to check Eryn's blood sugar, since about a year ago she was hospitalized with ketoacidosis—a condition which can lead to a coma. Life has become less stressful now that Eryn uses a fast-acting insulin with her pump. The pump has a glucometer, which means the computer figures out how many units of insulin she needs to have with the amount of carbs she is eating.
"All of this means she doesn't have to eat as much as she used to," says Ellie. "The insulin pump has made our lives more flexible. It's almost like her pancreas is working for her. The pump doesn't mean our problems are over. Quite frankly, there are so many factors and variables. But it does make it less complicated. Eryn really understands the severity of her condition. She is very mature and responsible. It's a way of life."
The Nichols want parents to know that the Children's Miracle Network is working hard to make a huge difference to make sure that doctors and nurses are trained. They say Children's Miracle Network has done a great job of looking after the little things, such as making the hospital kid-friendly.
Todd says: "Even though it's hard, the little things make it better. The hospital has a nice atmosphere. It's warm, so the kids don't have so many fears. The staff has always been great to us. The Children's Miracle Network is like the cell phone commercial. All of these people are standing behind you."