Emma Grace and Sofia Rebecca Landis
Author: Emma and Sofia
Date Submitted: Feb 15, 2013
Category: Miracle Stories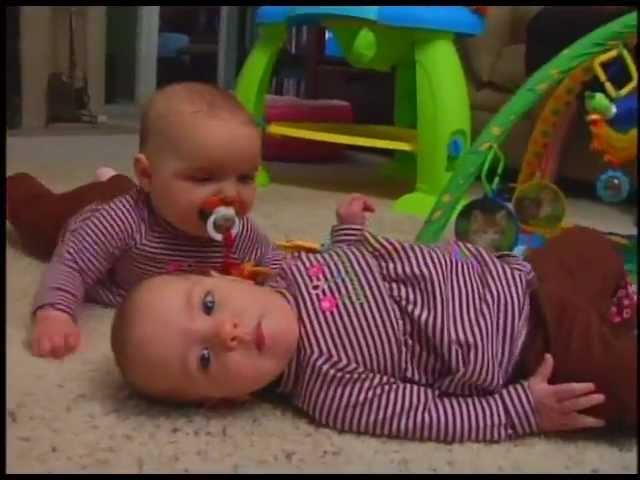 Four months into his tour of duty in Iraq, Wayne Landis suffered gunshot wounds to the chest and hip and shrapnel wounds from a mortar round to the head, which put him on life support and in the hospital for about three months.
By the grace of God, however, he slowly began to recover, and after months of therapy, Wayne and his wife, Michelle, returned to their home in San Angelo to start a family. After trying to conceive unsuccessfully for two years and undergoing IVF treatments, they welcomed twin girls earlier than expected, but with all the hope, joy and love two children could possibly hope for.
Due to Michelle's high blood pressure, her physician decided it would be best for the girls to be born at 29 weeks. Emma Grace was born at 2 pounds 9 ounces and 15.5 inches long. She came out crying and pink. She did not require oxygen therapy, but did have some jaundice. She was 4 pounds when she went home. On the other hand, Sofia Rebecca was born at 3 pounds 10 ounces and 16 inches long. She was clearly the sicker of the two. She was placed on a ventilator for a few days and given Survanta twice to help her lungs. She was diagnosed with hyaline membrane disease (premature lungs). She also had jaundice and apnea.
The girls have just celebrated their first birthday, and Wayne and Michelle are on cloud nine. They say Emma is a busy little bee. They affectionately call her "Monkey Girl," because she crawls all over everything, and when she gets tired, she gets more unpredictable. Sofia is definitely her daddy's child. She has his laid-back attitude. She loves food, and will eat anything. Her favorite game to play is patty cake. Wayne and Michelle's lives have been changed for the better by the birth of their miracle girls.