Elena Ayala
Author: Elena Ayala
Date Submitted: Feb 15, 2013
Category: Miracle Stories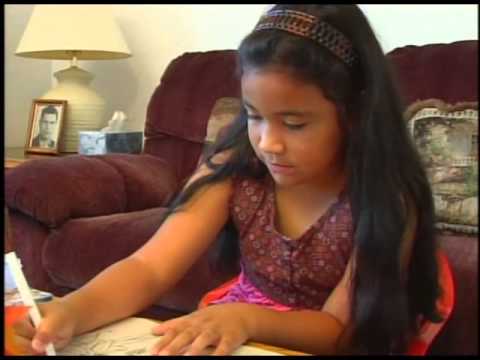 Elena Ayala's parents wondered if their daughter would ever be happy-go-lucky again. When Gloria Ayala noticed early in the year that her daughter had a seizure with the onset of a fever, she called Dr. Schultz at Shannon. Since she works at the hospital, she knew just the right person to contact. While most pediatricians warn parents about febrile seizures during the toddler years, the Ayalas were very concerned. After Gloria spoke with Dr. Schultz, however, she was relieved.
Unfortunately, that relief didn't last long. Elena, a joyful, talkative, happy-go-lucky child, started having seizures more frequently and was soon placed on medication. While medication usually helps keep most seizures at bay, Elena's continued and increased in severity. The seizures continued to worsen, and in May this dynamic, creative and smart young girl was diagnosed with a seizure disorder.
During Elena's last seizure, "She stopped breathing," Gloria says. "We kept thinking she was going to die. We were getting ready to intubate her. I thought to myself, 'Please God, don't take her away.'"
Her prayers were answered, and Elena has received great care from the medical professionals at Shannon.
Today, Elena is a happy child who goes to school, plays soccer and can do anything except swim alone and climb a mountain. Generally speaking, with proper medication, Elena can live a normal life with her seizure disorder. The Ayalas do fear that she'll have a very bad seizure someday, but they are hopeful that she will grow out of her condition. The Ayalas remain thankful to the staff at Shannon for all of their care and support.