Damon Bara
Author: Damon Bara
Date Submitted: Feb 15, 2013
Category: Miracle Stories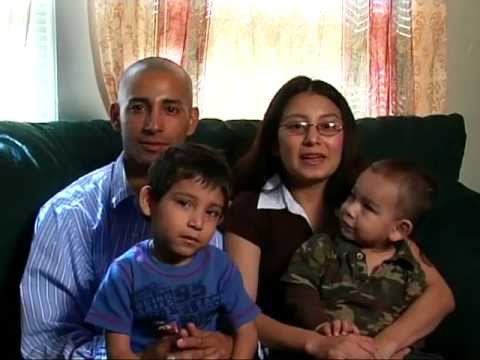 Sophia Bara thought everything was ok while at her appointment for lupus treatment in Abilene. Just the day before at her obstetrics appointment in San Angelo, everything was fine. But now her blood pressure was incredibly high, and her physician insisted on her flying to Cook Children's Hospital that day. She had no idea that would become home for the next six months.
Sophia was admitted to the hospital for observation on a Wednesday. By Thursday her blood pressure seemed to be leveling out, but on Friday all bets were off and she received news that her baby was going to be born 12 weeks early. "I was scared and nervous," she says. "I knew he wasn't big enough to be delivered. It was a big shock. One day our lives were normal, and the next they changed forever."
Diego Bara arrived in Fort Worth to be with Sophia and present for his son's birth. Damon was born at 28 weeks, weighing just 2 pounds, 12 ounces. After the birth, Diego had to return to work in San Angelo, leaving his newborn and Sophia in the caring hands of the physicians at Cook. A week later, Damon got pneumonia.
"The nurse called and said I needed to get to Fort Worth, and that my son wasn't going to make it," recalls Diego. "I couldn't believe what she was saying. I went to my parent's house, and they drove me immediately to the hospital. During the drive I prayed I would see my son one more time."
Diego continues: "When I arrived at the hospital, Damon had stabilized. The priest had come to baptize him 'just in case.' They had no doubt that Damon would die. The nurses arranged a room for Sophia and Damon to be together. Even though he was stable, there was no explanation for him being alive."
Diego spoke to the physician, who showed him an x-ray of Damon's lungs. The spaces in his lungs were completely filled with fluid. The physician told Diego they couldn't understand how Damon was still breathing. From that night on, Damon's life became a roller coaster ride full of intense highs and lows. While Sophia remained in Fort Worth to care for Damon, Diego tried to return to San Angelo to work. One night a nurse asked him, "Have you noticed Damon seems to do well until you leave?" At that moment, Diego determined to stay with Damon and Sofia.
While at Cook, Damon was kept on a ventilator and given a tracheotomy because his lungs were so badly damaged. Six months later, Damon was released to go home to San Angelo. His physician, Dr. Wehner, recalls: "Damon was one of the sickest children I'd ever seen sent home. His parents were completely prepared, but he was breathing 100 times a minute. I could tell at that time he was a fighter."
Diego recalls a time during Damon's hospitalization in Fort Worth when the medical team believed it was time to let Damon go. Diego and Sophia refused. "I remember telling Sophia that if we don't fight for Damon, our lives would never be the same," Diego says. Ever since that decision, Damon has been on the mend.
Today, Damon still experiences problems due to his chronic lung disease (he's actually been admitted to Shannon 11 times since he's been home), but Dr. Wehner is hopeful that he will outgrow his condition. New lung tissue continues to develop until a child is 4 years old. Diego and Sophia agree that Dr. Wehner is the best: "He listens to our worries and checks things out immediately. He is committed to finding out what's wrong with Damon. The nurses are absolutely amazing. Every single one of them."
Damon is a typical 3-year-old who wrestles with his father and younger brother, Alexander. As an Ultimate Fighter fan, Diego knows that Damon is alive because he never gave in. Diego and Sophia share Damon's story because they hope the Children's Miracle Network can continue making Shannon a hospital where families can be treated without having to travel to Fort Worth. During their experience with Damon, they both had to quit their jobs, leave their families and live in a strange city without friends. It's their hope that more and more families in the Concho Valley can stay at Shannon (and at home) during what's usually an incredibly emotional and stressful time for families.