Britani Rodriguez
Author: Britani Rodriguez
Date Submitted: Jun 3, 2014
Category: Miracle Stories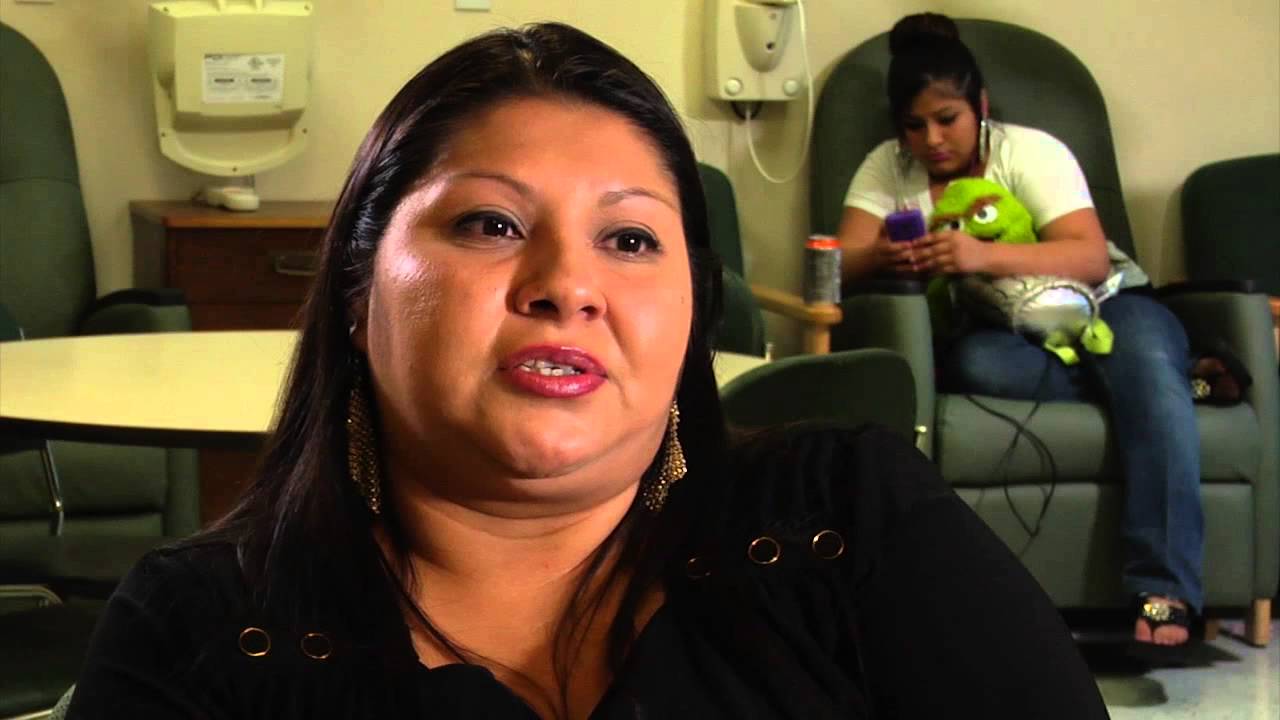 At age three, Britani Rodriguez began having frequent, unexplainable bouts of swelling. The swelling of her lips and face would render her unrecognizable and cause her to be in a constant state of tremendous pain.
As each birthday passed, Britani's swelling episodes became more frequent and progressively worse. They also spread to other areas and began affecting her hands, intestines, and—in one scary instance—her throat.
"We would go to the ER once or twice a month depending on the severity and frequency of the swelling," Raquel Biera, Britani's mom, recalls. "She couldn't eat or drink anything because of her swollen lips. She would throw up and lie on the bathroom floor for hours on end in excruciating pain. We would go to the ER when she reached her absolute breaking point, where she just couldn't take it anymore, but there wasn't a whole lot they could do to help her because no one knew what was going on. The episode where her throat was swelling shut was the scariest time."
The cause of the swelling was attributed to allergic reactions. During the trips to the ER, Britani was given pain medications, but they only helped her rest and did not fix the root of her issues.
Britani's pediatrician at Shannon, Dr. Fernando Gonzalez, treated her for allergies and also referred her to a pediatric gastroenterologist. She was placed on fiber diets and had a capsule endoscopy to study her esophagus and intestinal tract, but the swelling continued. She was also thought to have irritable bowel syndrome and abdominal migraines. Dr. Gonzalez got the family in touch with Dr. Stuart Abramson, an allergist and immunologist, who was coming to Shannon and had seen and treated patients with Britani's symptoms.
Raquel and her family were hopeful Dr. Abramson would help them reach a conclusion and put Britani on the path to relief.
"Dr. Gonzalez is wonderful," Raquel says. "He got us in touch with Dr. Abramson. He and his nurse knew exactly what Britani was going through. After an extremely long journey, we finally received a correct diagnosis."
In March 2012, Britani was diagnosed with a rare disorder known as hereditary angioedema. This disorder is triggered by a missing or deficient protein in genetic makeup. Although it is called hereditary angioedema, there is rarely family history present. Instead, it is linked to a spontaneous genetic mutation.
"The swelling is referred to as angioedema because it occurs deeper within the skin," Dr. Abramson says. "It differs from an allergic reaction, or superficial swelling, which creates hives. The episodic swelling can be caused by a number of things, including infection and trauma, such as bumping an arm or leg or undergoing any sort of stress. This is also not a sudden swelling like you see in a typical allergic reaction, or anaphylaxis. It happens gradually."
"Hereditary angioedema can be life-threatening," Dr. Gonzalez adds. "It is frightening for the child and their family. Britani's case is very severe. If the swelling continued in her throat, she could have stopped breathing."
Fortunately, in the past decade advancements have occurred in the treatment of this disease with the development of replacement protein therapy. Britani's type made her an excellent candidate for the therapy. She had a port placed and receives IV infusions twice a week.
Tiffaney Shaffer, RN, Shannon Pediatrics Unit Manager, sees Britani twice a week when she visits the Outpatient Chemotherapy Clinic. She describes Britani as a typical teenage girl and loves that she always brings a smile and laughter with her to the treatments.
"She gets to do most everything a normal teenager does, but she has to stop all of it to come to the hospital twice a week to receive her infusion," Tiffaney says. "Her treatments last one to one and a half hours and she has to get stuck at least once each treatment. She hates needles, but she does great. It's been wonderful to see her improve."
Raquel has also noticed a huge change in her daughter and credits the treatment for allowing her to see her daughter's beautiful smile more often.
"The medicine is a miracle," she says. "It's so nice to see your child no longer in pain. She doesn't have to wake up scared or go to sleep scared anymore. She doesn't have to miss things anymore—parties, trips, school—due to the swelling. And being able to stay home and receive treatment, that's incredible. We would have to move if we couldn't stay at Shannon and in our hometown. She was raised here and we have a big family here."
The preventative treatment has made a huge difference in Britani's quality of life. Her episodes were frequent and caused constant pain. Dr. Abramson's goal was to get her back to enjoying regular teenage life.
"There is a normal range for the protein and hers was less than 50 percent of the normal range, which is when symptoms start to occur," Dr. Abramson says. "The goal is to keep her around 70 percent and above without the attacks. She hasn't had an ER visit since the therapy began."
Unfortunately, hereditary angioedema is a condition that requires lifelong treatment. Britani's medical team is especially grateful for the resources available locally so Britani and her family can stay home for treatment.
"The availability of a pediatric allergist has been extremely helpful," Dr. Gonzalez says. "Dr. Abramson initiated the infusion treatments and Britani had her port surgery here. The fact that we have been able to prevent the attacks and that Britani has responded to the treatment and we've been able to keep her healthy over a long period of time is a miracle. She has taken the entire situation very well. Her mom has been very supportive and outstanding throughout the entire process."
"I can't imagine them having to travel out of town twice a week to get treatments, it just wouldn't be possible," Tiffaney adds. "Thankfully, with the help of Children's Miracle Network, we can offer her treatment here and it only takes an hour and a half compared to a full day with travel."
Britani has been through more than anyone could imagine. She has a simple response for those who ask her about her condition.
"Everyone always asks me why I'm so happy even when all this bad stuff happens to me," she says. "I just always try to look on the bright side."