Groundbreaking Hip Treatment—Right Here at Home
Shannon Orthopedics Center is proud to offer a new service to patients dealing with hip injury causing chronic pain and discomfort. Hip arthroscopy is a minimally invasive procedure tailored to younger, active individuals who have hip issues but do not want, or need, to undergo an open procedure with greater risk of complications and extensive recovery. Arthroscopy allows the surgeon to view, diagnose and treat the hip joint by inserting a small scope through tiny incisions to repair the tissue and muscle in the hip joint.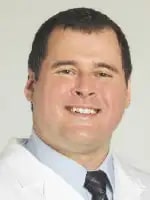 Orthopedic surgeon Jaicus Solis, MD, is the first provider in this area of Texas to offer this service. Dr. Solis recently joined the Shannon orthopedic team and has several years of experience training for this procedure through Baylor, Scott & White Health in Dallas and the Cleveland Clinic in Cleveland, Ohio.
Who's Eligible?
"This is a great option for those under 50, especially younger athletes, who have hip issues or injuries," Dr. Solis says. "We try to exhaust all nonsurgical options to help the patient, such as physical therapy or steroid injections, when possible. If these do not work, we discuss hip arthroscopy with the patient to make sure it is the best fit for them and their personal needs."
Common injuries that may lead to a recommendation for hip arthroscopy include hip impingement, labral tears, loose cartilage fragments inside the hip joint, hip flexor tears, and injuries to the hamstring or other muscles surrounding the hip joint.
What Are the Benefits?
Traditional open hip surgery requires a large incision to allow the surgeon to fully see the hip joint, muscle and soft tissue. Arthroscopy requires two to three small, pen-size incisions, resulting in less pain and scarring since less tissue and muscle is damaged. It also makes healing and recovery much quicker and less painful.
The procedure takes about one to three hours to complete. The patient is typically able to go home that night and will start physical therapy within the next week. The postoperative physical therapy programs typically take about three to four months to complete.
"We tailor the physical therapy to each individual's needs," Dr. Solis says. "There are some exercises that are consistent for each patient, but we really try to incorporate elements of whatever sport, exercise or physical activity that person does."
Dr. Solis says the availability of this procedure could extend the athletic career of many young individuals who previously did not have other options. Patients will first start the process with an evaluation in the office, followed by any needed imaging studies. If nonsurgical treatment options are not successful after two to three months, Dr. Solis will then discuss surgery with the patient.
"I'm very grateful to Shannon for allowing me to offer this procedure to patients within our region," Dr. Solis says. "Previously, patients would have to travel hours to Austin, Dallas or San Antonio to get this done. My team and I are happy to keep our patients local, helping our community as much as we can, and excited to see the future of this program."
Explore Your Options
For more information or to schedule an appointment with Dr. Solis, please call Shannon Clinic Jackson at 325.747.2292.