Frequently Asked Questions
If your question was not featured below, please contact your local location for more information.
Getting Started
What is Shannon On Demand?
With Shannon On Demand, you and your family will have private and secure access to care for minor medical needs. Shannon On Demand providers are board certified and available 24/7 with no appointment needed. Access is fast and easy - all from your mobile device, tablet or computer.
Where Can I Use Shannon On Demand?
You can access Shannon On Demand anywhere in Texas. All of our providers are part of our Shannon Clinic practitioner family and are licensed in Texas.
What Devices/Computers Can I Use to Access Shannon on Demand?
Shannon On Demand may be used from any mobile device or computer equipped with a microphone and camera and internet connection. We recommend accessing on a strong wifi signal, if possible.
Do I Need to Schedule an Appointment?
Shannon On Demand is designed for on-demand care so no appointment is necessary. Once you register, you will be placed in our Virtual Waiting Room. When you provider is available, you will receive a link via text or email, based upon your preference. You will click the link to begin the visit with your provider.
How Long Is a Typical Online Doctor Visit on Shannon on Demand?
A typical doctor visit on Shannon On Demand is 10 minutes the amount of time needed to handle most medical issues. Of course, you can add more time should you need to.
Who Are the Providers I Will See in Shannon on Demand?
Shannon On Demand is staffed by providers from our Shannon Clinic team. All of your visit information will be captured in the Shannon medical record system and available in your Shannon MyChart account. To learn more about MyChart or to access your account, click here.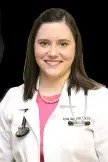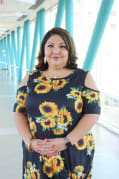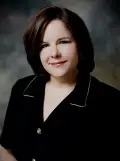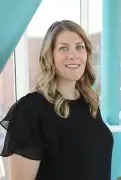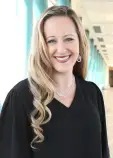 Cassandra Henderson, APRN, FNP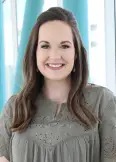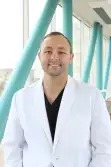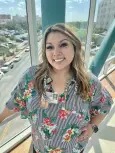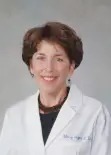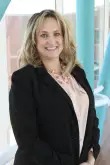 Why Would I See a Doctor Online?
Illness or injury can strike at any time. Shannon On Demand helps you get back on your feet, no matter where you are or the time of day. You can see a doctor online for a range of issues, from minor illnesses and injuries, symptoms from a chronic condition, or to address general health concerns. Here are a few reasons people go online to see a doctor:
I feel like I should probably see a doctor, but can't really fit it into my over-booked schedule.
It's difficult for me to get a doctor's appointment.
I'm not sure if I should go to the ER or not.
My doctor's office is closed and I don't want to go to an urgent care clinic or hospital.
I just moved and don't know any doctors in my area.
I just need a second opinion.
I'm between jobs and have no coverage.
I have a question about a loved-one's health and would like some advice.
What types of conditions can be treated through Shannon On Demand?
Shannon On Demand Virtual Visits are idea for diagnosing and treating:
Bronchitis
Cough
Sinus infection
Sore throat
Urinary tract infection
Vomiting
Diarrhea
Fever
Pinkeye
Flu
Sprains and strains
Cold
Respiratory infection
Headache
What Is Shannon on Demand Not For?
Shannon On Demand is not for people suffering from serious or life threatening conditions, such as:
Seizures.
Chest pain.
Neurological symptoms, suggesting a stroke.
Difficulty breathing.
Dizziness or loss of consciousness.
Sudden bleeding.
Choking or gagging.
Severe hypertension or hemorrhoids.
Head injury.
Possible broken bones.
Cancer.
Patients who want to hurt themselves (suicidality).
Patients who want to hurt others (homicidality).
Schizophrenia or hallucinations.
If you have any of the above symptoms or any other serious medical concerns please call 911 or proceed to the nearest emergency department.
Account Set Up and Connectivity Questions
Do I Need to Create an Account to See a Doctor on Shannon on Demand?
No, Shannon On Demand no longer uses an app and you do not need to create an account to use the service. Simply call our Registration Staff at 325.747.8484 to start your appointment. Our representative will register you over the phone, collect your insurance and billing info and your co-pay, and then place you in our Virtual Waiting Room. Once your provider is available, you will receive a link either via text or email, based on your preference. Then, click the link to open your visit on your mobile device or computer. Make sure your computer is equipped with a camera and microphone
Is My Online Doctor Visit Private and Secure?
Yes, we feel it is of utmost importance to maintain patient privacy and keep information secure. Shannon On Demand is designed to be a private, secure, HIPAA-compliant tool that allows you to safely and confidentially consult with a doctor online.
Can I Use Shannon on Demand for My Child?
Yes! Our team is able to provide care for children and adults.
What Do I Do if I Have Trouble Connecting?
We recommend always testing your computer before you connect if you are accessing from a PC or laptop. Our 24/7 help desk can assist with connectivity challenges and can be reached at 325.747.8301.
What Do I Do if I Get Disconnected?
If you get disconnected for any reason, we'll save your information for when you log back in, making seeing a provider even faster.
Questions About the Visit
Can I Receive a Prescription From a Shannon on Demand Provider?
Shannon On Demand providers will prescribe medication applicable for your individual diagnosis. Please note that by law narcotics/opiates (such as hydrocodone, oxycodone, etc.) cannot be prescribed via telehealth visits.
Can a Shannon on Demand Doctor Order a Prescription Refill?
Shannon On Demand providers will discuss your health history and assess whether a refill is safe at this time or whether it would be necessary to see your primary care physician in person. The decision to provide a refill and the quantity is at the sole discretion of the provider. Be sure to share any information you have about your health history and condition that may help facilitate your refill, such as recent lab tests or blood pressure readings.
What if My Condition Requires a Physical Visit?
Shannon On Demand providers are able to treat the majority of common complaints, but some symptoms may require a physical visit. If our providers cannot diagnose your condition over telehealth and determine that you must be seen in person, we will not charge you for your visit.
Can Medical Forms (Absence Slips and Documents) Be Filled Out?
Providers on Shannon On Demand are able to provide simple forms as in absence slips or back to work/school documents as clinically appropriate. Be sure to request the documentation before ending your conversation. Please note that doctors on Shannon On Demand are not able to provide more substantial documents like FMLA forms, disability forms or handicap/DMV documents as these documents require in in-person evaluation.
Can a Doctor on Shannon on Demand Order Lab Tests for Me?
Providers on Shannon On Demand are able to order lab tests as needed. Your provider will visit with you if they order follow-up tests and discuss how you may receive these tests and results.
Billing/Insurance Questions
Does My Insurance Cover Shannon on Demand?
Some insurances include Shannon On Demand as a covered benefit. For more information for your specific plan, contact your insurance company.
I Have Questions About My Bill or Card Charge, Who Can I Speak To?
Contact the Shannon Business Office at 325.657.5307.
Does My Visit Count as a Qualified HSA or FSA Expense?
Yes, our visits qualify as health care expenses. You can use any major debit or credit card with our service.
What if I Don't Have Health Insurance?
Shannon On Demand's services are available without insurance. Your visit will be charged to your credit card. Urgent care visits are just $59.
Will I Be Charged More if I Talk to a Doctor on Weekends, Holidays or at Night?
No. The cost is the same no matter when you visit with the doctor.
After-Visit Questions
Will My Primary Care Doctor Have Access to My Shannon on Demand Visit?
If your primary care doctor is a member of Shannon Clinic:
Your Shannon On Demand visit will be documented in Shannon's Epic electronic medical record system. Your Shannon provider will have access to your visit summaries and documentation from your visit. If your primary care doctor is not a Shannon Clinic doctor:
Your visit information is accessible in your Shannon MyChart account. To access your MyChart or to sign up for an account, visit ShannonMyChart.com.
What if I Can't Remember What Was Diagnosed or Prescribed?
You can access a summary of your visit including any problem and prescription information after your visit. You'll need to access by logging into your Shannon MyChart account at MyChart.Shannonhealth.org or the Shannon MyChart app. If you do not have a Shannon MyChart account, you can sign up for one here.