Ty Sutton
Author: Ty Sutton
Date Submitted: Feb 23, 2013
Category: 2013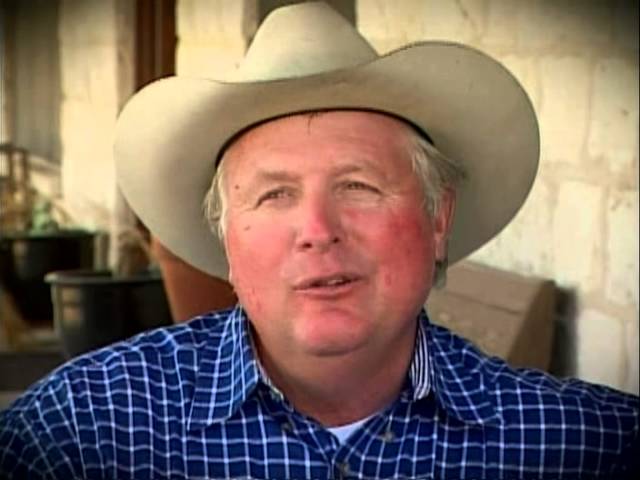 On a little ranch outside of Melvin, Texas, an 8-year-old boy helps his father herd their sheep and goats. While this scene may be familiar to most West Texans, there is something rather unusual about Ty Sutton's situation. Unlike most children his age, Tyuses a wheelchair and will never be able to walk.
When Ty was 18 months old, both he and his older sister Taylor were diagnosed with spinal muscular atrophy. The diagnoses were a double blow to Barry and Gloria Sutton. "It was hard," says Gloria. "I told Barry, 'Why? Oh dear God, why.'"
Ty's condition is more severe than Taylor's and has affected his breathing. He has had pneumonia twice, and both times he was hospitalized at Shannon. "Unlike the rest of us, he doesn't have the strength or chest muscles to cough up stuff," says Ty's physician, Dr. James Herbert. "Because of this, the common cold can quickly turn into a moderately severe pneumonia for Ty."
During the second hospitalization, Dr. Herbert immediately contacted Ty's specialist in order to provide him with the best care. "That's what I like about Dr. Herbert," Gloria says. "He looks for what Ty needs and gets it for him."
The rest of the Shannon staff played games and sang songs to help Ty feel more comfortable between the treatments he received. "They just have a great staff," Gloria says. "They have become like family. Ty doesn't feel fear when he goes into the hospital and has to see the doctor, because they care."
The love and care that Ty received from his family and the great staff at Shannon have helped him to grow and develop into the wonderful kid he is today. "Ty's personality is just super," says Dr. Herbert. "He's a fun kid to be around."
Ty's illness has even been a blessing in disguise for the Sutton family. They have now learned to appreciate the little things in life. "The miracle of life that I see in him today, the faith that I see in him puts everything into perspective," says Barry. "Just having him put his weak little arms around me and say, 'Daddy, I love you,' that's what it's all about."