Tori and Maci Robertson
Author: Tori and Maci Robertson
Date Submitted: Feb 15, 2013
Category: 2013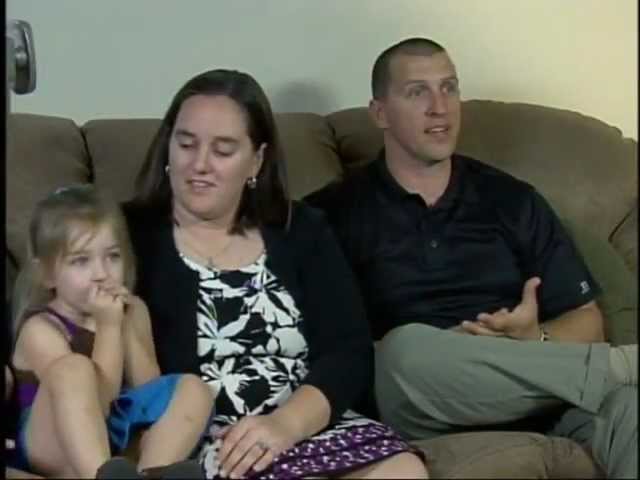 While Dan and Kerry's daughters were born two years apart, the stories of their births are quite similar. Kerry had what seemed to be great pregnancies until, just a few weeks before each of her daughters were born, she was placed on bed rest due to her high blood pressure. Then, about a week later, her OB-GYN had her check in to Shannon Medical Center to deliver her girls.
Both Tori and Maci were born with hyaline membrane disease (or wet lung disease). This diagnosis basically meant the girls needed ongoing oxygen therapy, because their lungs weren't fully developed. While the girls' deliveries were similar, how the daughters received their treatments was vastly different.
When Tori was born in 2007, she was placed on a "hood" system to receive oxygen. Her parents couldn't see, hold, feed or interact with her for the next three days while the doctors were trying to help heal her lungs.
Fast forward two years to Maci's birth. Due to advances in medical technology and a Vapotherm machine that was on loan to Shannon, Dan and Kerry were able to interact with Maci and see her during her treatments. Their pediatrican, Dr. Patyrak, had suggested using the Vapotherm machine this time around. Dan says, "It was a completely different experience to have Maci on the Vapotherm." Shortly after Maci's birth, Dr. Patyrak went to the Children's Miracle Network to request that they purchase a Vapotherm for Shannon Medical Center.
Dan and Kerry are thankful that both of their daughters are healthy and appreciated the opportunity they had to bond with Maci in the hospital that they didn't experience with Tori.