Saigan Hans
Author: Saigan Hans
Date Submitted: Sep 11, 2013
Category: 2013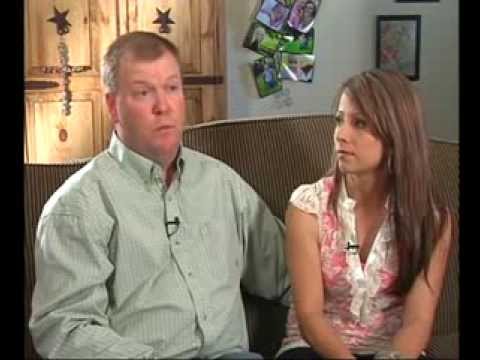 Tomas and Catherina Hans know what fear looks like, but they can also count the blessing of not running from it. Four months into their pregnancy, during a sonogram of their daughter, Saigan, the technician suddenly excused herself. She returned with a specialist, who stated what no parent wants to hear. He said, "If you continue with your pregnancy, your child will most likely be born with a rare syndrome known as Dandy-Walker." Children affected by this disease usually have severe lifetime limitations, including failure to walk, talk or eat on their own.
They would have to make one of the most difficult choices imaginable. As fate would have it, at the next appointment a new sonogram seemed to show that Saigan's condition had improved. The Hanses decided to carry their child to term.
Tomas recounts, "We decided to keep our baby and pray for a miracle." A miracle is indeed what they received on Dec. 31, 2007. For most parents, the constant screams of a young child might be enough to drive them crazy, but for the Hanses, Saigan's screams bring joy. "She's walking, talking (at least we understand her) and eating on her own," says Tomas. "This is more than we ever expected."
When Saigan was just under a year old, the Hans knew that the only thing that would help Saigan continue to grow was to be surrounded by her family. As a result, they made the difficult decision to move back to the place where they were raised—San Angelo.
They were blessed with an incredible medical team that cared for Saigan near Austin but knew that she needed her emotional needs met as well. To move back to the Concho Valley, they needed to find a dynamic physician who would care for Saigan and also work with the team in Austin. They were confident that Shannon could provide good care, but weren't convinced it was enough for Saigan. That was before they met Dr. Wagnon, who agreed to collaborate with the Austin team to give Saigan the best care possible.
Not too long ago, Saigan tested out her safety net at Shannon. She had an infection and Dr. Wagnon was unsure of whether it was caused by the shunt in her brain or something else. Saigan was admitted to Shannon and taken care of until the cause of her scare was determined. The Hans family was grateful to know that Saigan's care was not compromised by their move back to the place they call home.
Saigan is now progressing in amazing ways. While many of the children affected by Dandy-Walker are on multiple medications, she takes none. She is growing and thriving due to the love and support she receives from her families at home and at Shannon.