Rhetick Hayes
Author: Rhetick Hayes
Date Submitted: Feb 15, 2013
Category: 2013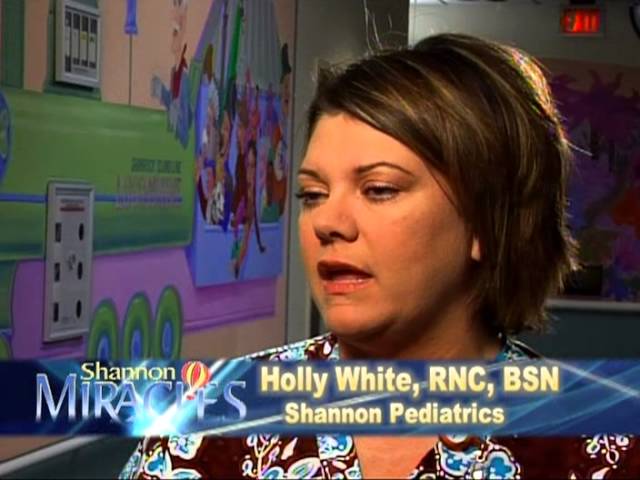 To Heather and Steven Hayes, their newborn son Rhetick was all they could hope for. 10 fingers, 10 toes—a healthy baby boy. But everything changed six weeks after Rhetick's birth. What started out as a simple cold (or so they thought) turned out to be much more. Concerned about their young son, they took him to the doctor. Upon examination, it was deemed that little Rhetick had his first cold. But parent intuition and a cough that made barking seals sound pleasant left Heather and Steven unsettled. One afternoon, their newborn was coughing so hard that he turned blue and stopped breathing. Within moments, Rhetick was rushed to Shannon Medical Center and evaluated in the ER.
The physician on call heard the distinct cough and immediately suspected pertussis. The odd thing was that pertussis is a disease rarely seen in the U.S. Heather and Steven were perplexed as Rhetick had recently been vaccinated. Unfortunately, he had been exposed to the disease prior to his immunization.
Rhetick was immediately placed in an isolation room in the pediatrics wing at Shannon, where he was cared for and observed for about 10 days. Unfortunately, the coughing spasms, seizures and breathing complications worsened before they got better. At the time, Heather was a nursing student. "This was an incredibly frightening experience because I had the medical knowledge to know Rhetick might not recover."
According to Steven: "The most difficult part was watching him during the seizure and coughing spasms. He was so little and helpless. There was not medicine that could cure him. And there was nothing we could do to eliminate the pain." They both recall: "There were times after a coughing spell where we wondered, 'Is he gone?' The spells not only caused his body to contort; they exhausted him to the point he would pass out after he was finished."
During Rhetick's stay at Shannon, the nurses were on call to provide breathing treatments and oxygen. Dr. Schultz helped guide the family throughout this difficult time. "He treated us like we were a part of his family," says Heather. "He visited and called every day. It was amazing."
"One of the downsides of Rhetick being diagnosed with pertussis," says Heather, "is that we had to call the CDC and report it. Then we had to call every person who had been in contact with our family, and they had to receive antibiotics."
Today, you'd be hard pressed to see any remaining evidence that Rhetick was so ill. He is a bubbly boy who runs 100 miles per hour. Heather admits she'd like to hold him more, but "he never slows down to rest." Rhetick has a clean bill of health and has no plans of slowing down anytime soon.
The Hayes family believes they were truly blessed by the medical care they received at Shannon. "Without Children's Miracle Network, we may have not been able to stay in San Angelo to care for Rhetick," Heather says. "Receiving care in San Angelo allowed our families to help us during this incredibly difficult time, and that was the greatest blessing of all."