Michael Owens-Lane
Author: Michael Owens-Lane
Date Submitted: Feb 15, 2013
Category: 2013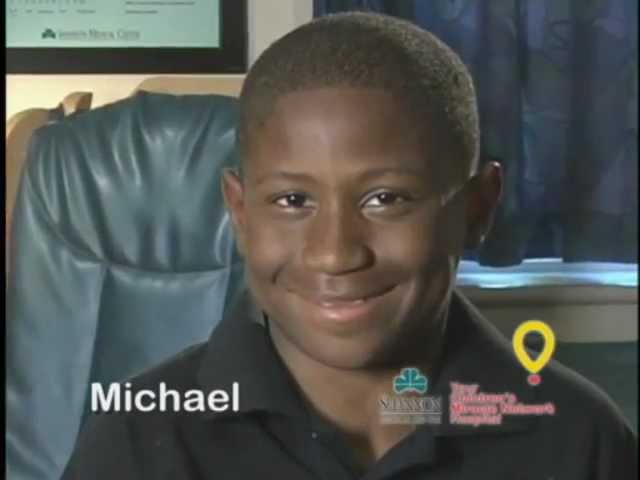 Michael Owens-Lane is a trooper. He has to be. This confident young man not only has to struggle with all of the normal challenges that accompany adolescence, but he has to do it while living with the effects of the genetic blood disorder sickle cell anemia.
This disorder causes the normally round red blood cells to become shaped like crescent moons. The disease also causes these crescent-shaped cells to accumulate as they move through the body, and at times, cause blockages. When these blockages occur in the veins, it causes severe pain (usually called a sickle cell crisis). This pain is often so severe that it can only be relieved with morphine.
Michael's parents, Dwayne and Tinesha, found out that he had sickle cell anemia just a few days after his birth. When they moved to San Angelo just four months later, they were relieved to know that Shannon could provide them the care that Michael would need.
Tinesha recalls Michael's most recent pain attack caused by his disease. "It comes out of nowhere. His last episode started after he returned home from a Christmas party. He started complaining about the pain he was in, and within hours, he couldn't walk and was screaming. We couldn't do anything to stop the pain."
Dwayne says, "It's scary when he is screaming and in excruciating pain, and we've got to get to the hospital. They have to give him morphine for the pain. It's that severe."
Obviously, these painful attacks take a toll on Michael and his family. Tinesha says Michael's pain crises are a time for the family to come together and remember the important things in life.
When Michael isn't spending time at Shannon, he and his family are busy laughing and living life to the fullest. It's when Michael starts sleeping a lot and getting lazy that both Dwayne and Tinesha pay special attention to whether Michael might be experiencing symptoms associated with his disease.
While there is no cure for sickle cell anemia, Tinesha says Michael seems to be experiencing fewer crisis moments than when he was younger. For this, they are thankful. They know, however, that each year it's not if, but when, another pain crisis will hit for Michael.
When that crisis hits, they are thankful for the medical professionals at Shannon who can help him manage the pain. Michael is especially thankful for all of the equipment the Children's Miracle Network has provided Shannon, so that when he is at the hospital, he doesn't have to miss a beat to get the best care possible.