Mason Dickens
Author: Mason Dickens
Date Submitted: Jun 10, 2016
Category: 2016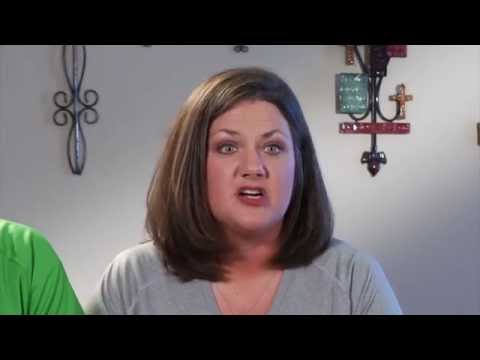 An Easter to Remember
Easter Sunday 2015 will be a day forever imprinted in the Dickens family's memories. Phillip and Shelly Dickens and their two boys, Mason and Parker, were enjoying a day full of exciting Easter festivities with family and friends.
"During the middle of the Easter egg hunt, Mason complained about pain in his lower back and right side and told me he couldn't walk," Shelly recalls. "I know he must really be hurting if he was willing to stop looking for candy."
Mason felt better the following morning and he went to school, but he did not make it all day. Shelly received a call from the school's nurse who told her Mason was in her office with a migraine and pain in his lower abdomen. By the time she got to Wall to pick up her son, he was running a high fever. They immediately went to see Mason's pediatrician at Shannon, Dr. Stephen Sawyer.
"Mason was diagnosed with a viral infection and we took him home," Shelly says. "He had a high fever, 104 to 105, for four days. He was having trouble walking, and I would have to carry him across the house. We made our first trip to the ER and the diagnosis was the same. We were scared. He was crying from the pain and we couldn't figure out what was wrong."
After several days of Mason lacking an appetite and his high fever persisting, the Dickens went back to the ER.
"After his trip to my office, Mason's exam was relatively normal," Dr. Sawyer says. "He did have a small rash on his stomach and some diarrhea, but no blood was present. We thought he had a stomach bug that turned into a virus. When we found out his fever was still persisting, we told the family to go back to the ER. My colleague, Dr. Elizabeth Young, was on call that weekend. She noticed new symptoms, including red eyes, a strawberry tongue, and some swelling in his hands, and she became very concerned Mason had Kawasaki's disease."
Kawasaki's disease causes the medium-sized arteries throughout the body to inflame. The disease normally has five components: a high fever of 102 to 105 for five days, bloodshot eyes, red (strawberry) tongue, swollen lymph nodes, a rash on the trunk of the body, and swollen hands and feet.
Mason did not present with all of these symptoms, but Dr. Young quickly consulted a pediatric infectious disease specialist at Cook Children's Medical Center in Fort Worth and the diagnosis was confirmed. The disease is usually seen in infants and toddlers and is very rare in children as old as Mason, who was nine at the time of diagnosis.
The Dickens was relieved to finally receive a diagnosis for their son and were thrilled by the news that he would be able to stay at Shannon to receive the IVIG (Intravenous Immunoglobulin) and high-dose aspirin treatments for Kawasaki.
"The infectious disease specialist at Cook's said we would be able to stay at Shannon and receive treatment because they had everything we needed here," Shelly says. "That was a blessing. Dr. Sawyer was good about explaining everything that was happening to us while also keeping us calm."
After a week in the hospital and two treatments, Dickens thought their time in the hospital was almost finished.
"Everything was going great," Shelly recalls. "One of the nurses came in on our last day there to check on Mason and she heard something concerning his heart. She came back in with another nurse and they listened again."
A stat echocardiogram was ordered and the results revealed Mason had developed myocarditis— inflammation of the myocardium, the middle layer of the heart's wall.
"The EKG results showed Mason was in first-degree heart block," Dr. Sawyer says. "His heart was not beating the way it was supposed to. The left ventricle, which pumps blood to the body, was sending fluid backward, and his heart was starting to fail."
Dr. Sawyer felt the severity of Mason's condition required intensive care and the decision was made to immediately transfer him to Cook Children's Medical Center.
In the blink of an eye, the Dickens made arrangements for their youngest son to stay with neighbors and were on their way to Dallas with their oldest son.
"They told us only one could go on the flight with Mason," Phillip recalls. "It was hard to say goodbye to him because I didn't know if I was going to see him again. It was a long drive to Dallas by myself."
Mason spent two days in the ICU. Thankfully, the treatment he had received for Kawasaki's was also the treatment he needed for myocarditis since it is often caused by a viral infection.
"This is the first time I've seen myocarditis with a heart block with Kawasaki's syndrome," Dr. Sawyer says. "Typically, the patient runs a very high fever and the concern with the heart is aneurysms. Mason had a completely different scenario. It could have progressed into heart failure, and then he would have needed a heart transplant. The diuretics he was given to remove fluid off of his lungs and where he was holding it in his body helped his heart tremendously."
Once he was stable, Mason was sent out of the ICU and then sent home. He was discharged with instructions of no physical activity for six months—a hard rule to follow for an active, athletic nine-year-old boy.
"It was hard for him because we were in the middle of soccer season when he got sick, so he couldn't finish playing," Shelly says. "He couldn't jump on the trampoline with his brother or bounce a basketball. He was out of school for a few weeks and he couldn't go to recess or PE once he went back. It was hard for him to sit there and watch his friends play, but he was old enough to realize it was better for his health for him to sit out."
Mason continued a medication regimen and was placed on a very high dose of aspirin—32 per day to prevent blood clotting due to the myocarditis. He was slowly weaned off of the aspirin after four months, and a follow-up visit with the specialists on May 5, 2015, revealed his heart was fully recovered.
"It is a miracle he was able to totally recover from his heart issues without any concern for heart attack or other cardiac issues later in life," Dr. Sawyer says.
Now, Mason is back to being a healthy, growing boy focused on improving his basketball skills and selling his family's produce at the Concho Valley Farmer's Market this summer.
"You're a lot more educated after you go through something like this," Shelly says. "When your kids are healthy, you don't even know they are able to get this sick and how quickly a disease can progress. He went from the viral infection to Kawasaki's disease to myocarditis in a week."
The Dickens family is incredibly grateful for the care their son received during his illness and for the funding Children's Miracle Network provides.
"We love CMN because they raise money to help keep families local," they say. "When we had to be transferred, that was the hardest thing to be away from our other son and our family. It was so nice we were able to stay here to receive the initial treatment. We also love that CMN provides funding for nurse education. If the nurse had not identified the issue with Mason's heart, he would have gone downhill quickly."
Mason has always been a miracle to his parents, but they admire the strength their son showed. He ended his medication regimen in November and will continue regular checkups. He also has an idea of what he might want to do when he grows up.
"The nurses and the doctors helped me out a lot at Shannon," Mason says. "I want to help kids get better in the hospital. I feel awesome now."