Krystal Pardue
Author: Krystal Pardue
Date Submitted: Feb 15, 2013
Category: 2013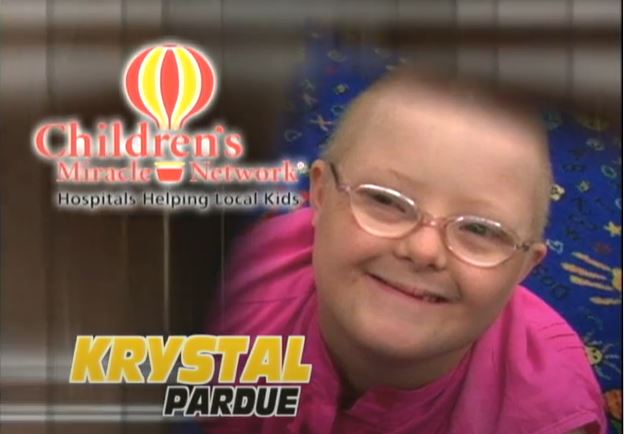 "It's your life. It's your way. Pull me out of the dark. Pull me closer to love." If songwriter Mat Kearney had ever met Krystal Pardue, you could believe his chart-topping song was about her.
Krystal could be described as a normal almost 15-year-old West Texas teen who loves her friends, her family and her school. But that wouldn't be an accurate description. Krystal is a rather exceptional young lady. It's not just the fact that she lives her life full of smiles and happiness that makes her special. Nor is it her love for cheerleading or that she'd really like an iPhone. Krystal is exceptional because she faces the challenges of her life one day at a time and is blessed with a support system that believes she truly is the brightest star in Texas.
Krystal was diagnosed with Down syndrome as a child. Her parents, Stephen and Sheila, had already raised their family. Then they sought to rear even more but this time they had a heart to care for children that others had passed by. Krystal was one of the lucky ones chosen by the Pardues.
Sheila says, "We were looking to adopt children who others might not see as special." Krystal fit the request. She immediately blended with the Pardues, and the rest is history—that is until about a year ago.
Stephen explains: "Krystal woke up in the middle of the night complaining that her side hurt. We immediately took her to Shannon Hospital, and the doctors in the emergency room wasted no time. They took her blood and called her pediatrician. When we met Dr. Wehner, he told us that Krystal had acute lymphoblastic leukemia. He told us that Krystal needed to go to Cook Children's Hospital in Fort Worth immediately.
The doctors were not confident that Krystal would survive chemotherapy treatments. Traditionally, the treatments are exceptionally hard on children with Down syndrome. Over the last year, the only side effect that has gotten Krystal down is the fact that she can't go to school and be around her friends.
The Pardues are also very thankful for the doctors at Shannon and for the outpatient clinic Shannon hosts for patients with cancer. Sheila says: "Krystal likes the game machines and all of the other fun things that distract her from her treatment. It's also wonderful that she can be home with the rest of her family."