3 facts you should know about chlamydia
When your doctor asks about your sexual activity, it's important to be open and honest. Diseases like chlamydia can affect your health—and you might not realize you're at risk.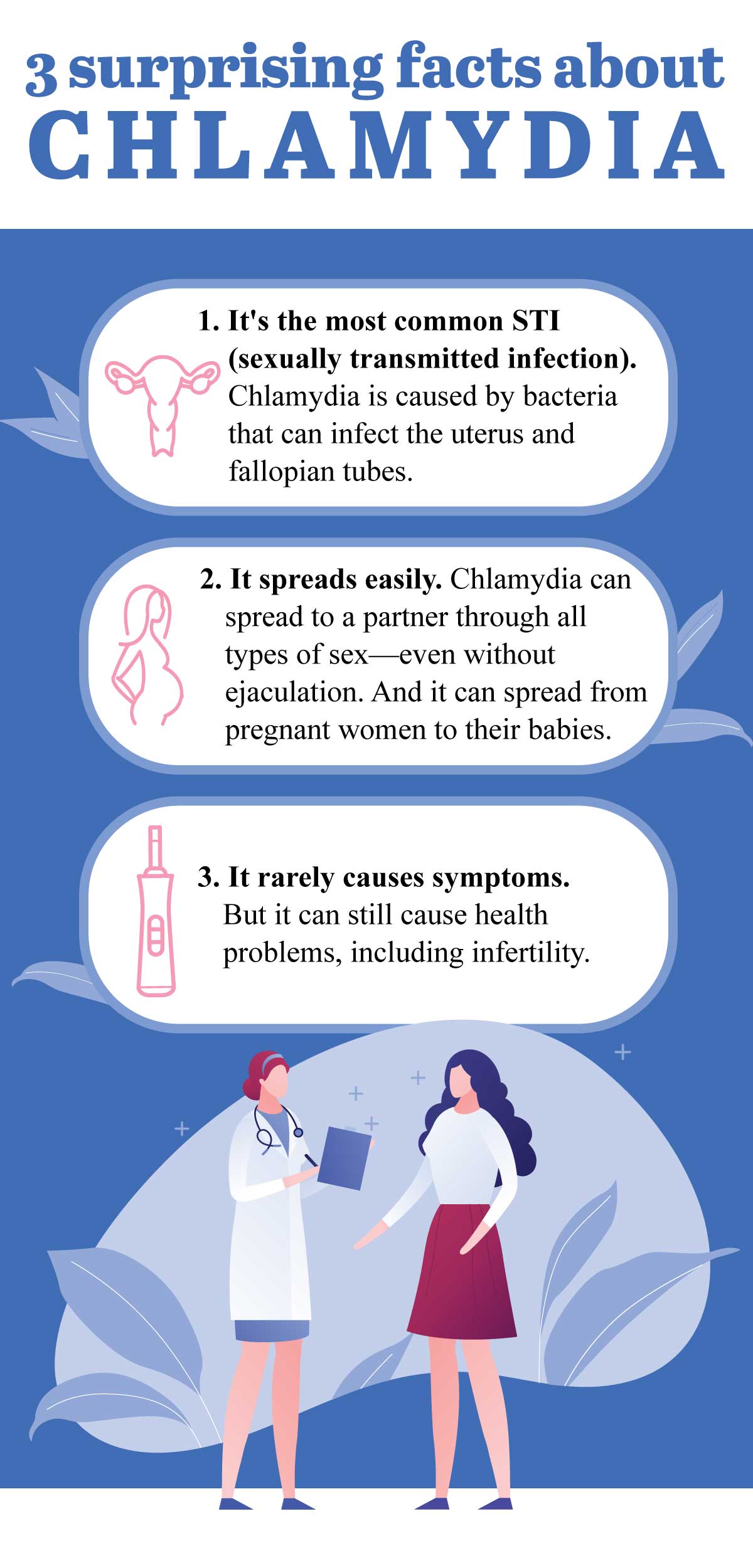 Should you be tested for chlamydia or other STIs? Take a
quick quiz
to help you decide.
Reviewed 11/18/2022
Sources: